Schoolhouse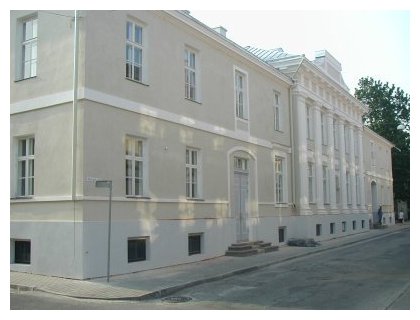 The school is located right in the heart of Tartu, at the corner of Munga and Rüütli streets, next to St. John's Church.
It is a building that has served as a school for centuries. In fact, when Hugo Treffner Gymnasium (HTG) moved into its present location in 1919, different schools had already been there before, of which Tartu Province School is probably the best-known exaple.
The HTG schoolhouse truly has a history of its own. Over the years, the building has managed to retain its historic aura that can be felt anywhere in the schoolhouse.The building underwent considerable changes and modernization during the major renovation works that took place after the fire broke out in 1998. In the course of the restorations, the majority of authentic and historical details were successfully preserved, e.g. wooden ceiling beams in the common room and ceiling paintings in one of the ground floor classrooms.
The HTG of today provides its students with a pleasant and supportive learning environment through a modern, comfortable schoolhouse.
Uuendatud: 6/11/2019